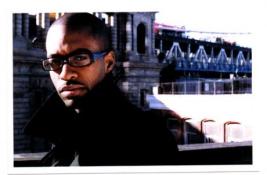 On Monday evening at the U Street Music Hall, where he was performing as part of a Direct Drive Record Pool event, Factz spoke about the state of the music scene.
"Yes, there's a lot of artists out there, but what makes me stand out is that I always share my emotions. Whether I'm happy, sad, glad, mad, you'll always get the music coming straight from my heart."
Check the rest of the article here.